What I Ate Wednesday
This is an uber quick post. Possibly the quickest I've ever done. Possibly. We shall see...... My family are here and I'm strapped for time, as we seem to be constantly doing something.
They arrived Sunday and I made a sort of meze type meal with hummus, pita, roasted portobello mushrooms, cous cous and (because my Dad is a bit of a meataholic) faux mini burger bites, which I don't think fooled him but he seemed to enjoy them anyway.
Monday seen us chow down on a spinach and pepper pasta bake with salad and roasted broccoli. It was pretty good and everyone seemed to like it and that's the most important thing.
Tuesday was a total mish mash that included basil tofu (it was a jaw dropping moment watching my Dad chow down on that!), spicy courgette salad and bulgar wheat tossed with sauteed leeks. Random but actually very nice.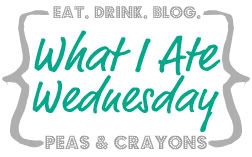 Tonight was again totally random, as I was trying to use up ingredients I had in the fridge (I loathe waste) - red cabbage slaw, caper and cornichon potato salad, paprika roasted sweet potato tossed with noodles and sesame seeds, black bean and clementine salad and also some shop bought dolmades. It was tasty and satisfying and was just what we needed after a long day meandering around the streets of Penzance.
After dinner we went to the Admiral Benbow, one of the oldest pubs in Penzance, to listen to some folk music. It was pretty freakin' awesome and bizarrely it transpired my Sisters boyfriend who is also staying with us knew one the musicians and we ended up having a drink and a chat with him.
As usual I'm doing this arse about tit (excuse my French) and have totally launched in with dinner eats before touching upon breakfast or lunch.
Breakfast was cocoa oats (porridge) with agave, ginger and topped with chopped pecans, sliced banana, a good dollop of peanut butter and some vegan friendly chocolate drops. I made it for everyone except my Dad and Husband who had toast instead. It got a very enthusiastic response from everyone who ate it - an excellent foodie start to the day!
Lunch was a tapas style platter with stuffed olives, hummus, peppadew peppers and mozzarella for my Mum. It was served with a beautiful baguette style bread. Extra virgin olive oil and balsamic also accompanied the dish, which was perfect fodder for poolside eating - we sat by the the wonderful Jubilee pool, which is down by the seafront in Penzance. It's an art deco salt water pool that is just about the coolest thing I've ever seen. In case you didn't know, I am an art deco freak so I dig this kinda thing a lot.
We washed everything down with a local raspberry cider. I know. Outrageous.
It was a such a good day. Glorious weather, fantastic company and great food.
p.s. some of the photos were taken on an iphone.
p.p.s. I didn't take all the photos - my Sis takes credit for the pirate ship and the shot of me and my Mum. Also, how lazy am I not getting out of my seat to photograph the pool. LA.ZY.
p.p.p.s is it just me who loves anything to do with pirates? I'm clearly living in the right place!
I lied. This was blatantly not the shortest post I've ever written.