What I Ate Wednesday
Guess what? I managed to grab a photo of my breakfast before I finished eating it today! Progress. I had a reasonably food packed day by anyone's standards. In fact, I've not stopped thinking about food since I awoke because I was raring to go on my recipe book, which I started work on in earnest last week. It's been in the pipeline for a long while and since I feel I've compiled a reasonably extensive range of original recipes, I thought it about time to get to work on the damn thing.
That's not why you're here of course, so let me stop rambling and give you the lowdown on my Wednesday eats.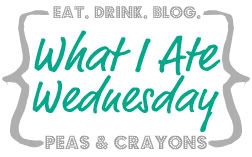 Breakfast was polenta - a refreshing change from my usual oats. I cooked it in water and coconut milk, sweetened it with a little maple syrup, a splash of vanilla extract and added some maca for extra nutritional value. I then topped it with chopped strawberries, kiwi, walnuts, a sprinkling of my omega seed mix, a teaspoon of flaxseed meal and the same amount of amaranth pops. Finally, I squeezed a small amount of sweet freedom (vegan sweetener) over the entire bowl just for good measure.
I think my usually dormant sweet tooth came out to play today because I had an uncontrollable urge to bake a cake. After much deliberation I decided on a coconut and lime loaf, which I popped in the oven just before lunch - not one of my greatest ideas.
My tummy was growling from the smell but I steadfastly resisted the urge to slice off a piece and instead made a red pepper hummus to go with my salad.
My chunky salad consisted of roughly chopped little gem lettuce, radish, cucumber, beetroot and half a grated carrot. I used the hummus as a sort of dressing and it worked pretty well. It was nice not to have my salad coated for once and everything retained a gorgeous crunch. For extra oomph I sprinkled over a teaspoon of shelled hemp seeds - my favourite!
I was feeling pretty darn virtuous after that and didn't feel one bit guilty when Hubbie arrived home from work and we had a slice and a half (we shared a piece) of my freshly baked coconut lime loaf. The loaf was super moist but also nicely dense. Just the way I like it. I'll be sure to pop the recipe up tomorrow:)
We had a cup of freshly brewed (black) tea, which we drank with a splash of unsweetened soy milk (organic, of course). I've decided that I like my tea best with soy milk and even though I try to limit my soy milk intake, I can't get away from the fact that soy milk works most effectively in tea. I've trialled every plant milk under the sun for this very important task but so far none have made the grade.
I initially thought hemp milk might take the top spot but the aftertaste and residue meant it was relegated to cereal duty. Sorry hempy!
Don't get me wrong, I love pretty much all plant milks - almond, oat, hemp, coconut, quinoa, you name it, we've tried it and probably liked it. But tea is crucial to our lifestyle (an Englishman and a Irish girl - go figures!) and it has to be right. So for now, the soy milk stays. In moderation. Only in tea.
Dinner was downright delicious, even if I do say so myself:
giant cous cous tossed with chopped beetroot, spring onion and parsley
sweet and sour cucumber salad
roasted figs
falafel
homemade red pepper hummus
Need I say more?