What I Ate Wednesday
It's been a strange week so far and to be honest I've been feeling out of sorts. Certainly, I didn't think on Monday that by Tuesday evening and whilst we lay in bed discussing our future, we'd have made the decision to move back to the big smoke.
London has given us so much but when we left several years ago to make a life for ourselves in Chicago we really thought we'd said our goodbyes and were happy with that. Then Chicago didn't work out how we'd hoped and we came to Cornwall to heal and now here we are at yet another crossroads.
As with the nature of both our jobs our lives are in constant change - no two days, weeks, months are the same. However, now that I've decided to change direction and focus on fashion and styling I realise that staying and indeed working in Cornwall is no longer a viable option. The industry I am trying to break into is in London and no matter how much we adore our Cornish life, right now, we need to be in the hub of things. We're hoping this will make our future easier and will mean I (fingers crossed) won't have any regrets.
You see, I'm actually quite an ambitious person and try to be the best at whatever it is I put my mind to. At present I don't feel that I've achieved my full potential and being 30(tick tock tick tock), I'm starting to panic about not having a solid career path - acting is anything but a secure job and that has lost its appeal in recent months.
I could probably get back into the acting game for real when I return to London but I'm not going to. I don't want to spend any more time on a career that may or may not blossom into something - I don't have the patience, drive or desire and I need to start earning real money before I even entertain the notion of having a family.
The plan is to move after Christmas, so we at least have a few more months in glorious Cornwall and I'm going to treasure every minute. Right now I'm feeling anxious and scared but also excited. I'm ready to get back in the rat race and make this thing work.
Things I'll miss about Cornwall
Living by the sea
Walks on the beach
Clambering on rugged cliffs
Incredible sunsets
Nature, fresh air and beautiful light
Family
Things I'm looking forward to in London
Coffee and shopping with my Sister
Cocktails with the girls
Amazing theatre
Fantastic architecture
Meandering around one of the best Cities in the world
Having access to so much vegan food - eek!!!!
Oh yeah, I almost forgot this was a 'what I ate' post: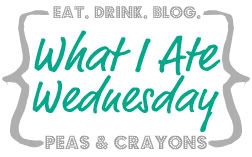 Breakfast mesa sunsrise cereal served with oat milk, sliced strawberries, chopped pecans, flaxseed meal, omega seed mix and amaranth pops
Lunch leftovers from last nights dinner - sweet potato and pearl barley stew
Snack small bunch of seedless grapes and a homemade latte
Pre-dinner appetizer shop bought hummus mixed with lemon juice and black pepper topped with smoked paprika, olive oil and sesame seeds served with jalapeno kettle chips
Dinner toasted burritos filled baby spinach leaves, black bean & sweetcorn salsa and Mexican rice. We had the remainder of the salsa and rice in a bowl