What I Ate Wednesday
We've got visitors coming tomorrow and they'll be staying until Sunday so I doubt I'll get a chance to blog whilst they're here - you never know though! In preparation for their arrival we paid Sainsbury's a visit tonight to load up on food and maybe a few beers. Ok, and maybe some cider too;) It's gonna be great to show them the sights of Cornwall and I'm particularly excited about visiting the Tate St.Ives, where we'll immerse ourselves (literally) in the current exhibition. We'll probably take time out to walk around the Barbara Hepworth Garden and Museum too - one of my favourite spots in St.Ives. Beautiful sculpture, beautifully located, it really is breathtaking and oh so calming.
I'm going to keep things simple food wise and I'm sure we'll eat out a fair bit but I'll do my best to take a few shots of what we eat for the blog.
Today was a bit crazy and I'm feeling a little frazzled so I might just call it a night after posting this and endeavour to get an early start - I still have so much to get ready! Hopefully I'll manage to get everything in order but if not, I guess I'll just roll with it and above all not stress. In my experience, stressing about a guests imminent arrival is utterly pointless so I shall take my own advice and chill the hell out.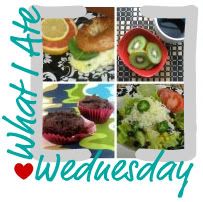 Breakfast
Oatmeal made with water and 1/2 mashed banana topped with sliced banana, pear soya yoghurt, chopped pistachios and omega seed mix.
Lunch
Brown rice, falafel, chopped avocado and hummus sauce. I also added a little chiquita sauce (couldn't help myself) and a smidge of Thai sweet chilli sauce (bad girl!).
Snack
Rice cracker smeared with smooth peanut butter and no added sugar jam (strawberry) plus a cup of black tea with a splash of soya milk.
Dinner
Linda McCartney vegan country pie, mashed potato and peas.